Florida Workers Compensation Rate Increase: In 2003 when the Florida legislation mended FL. Statute 440.34 to limit  attorney fees for benefits secured to a strict contingency fee schedule. Another way to mandate how much costs can be spent on attorney...
Year End Financial's; Explained in Laymen's Terms: While Cash Receipts and Expenditures can be prepared by a book keeping, a compilation can only be performed by a licensed CPA based on Florida statutes; – according to the Florida Department...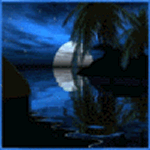 Work Contracts and Bids Before the condominium Florida Statute revisions entered into law, bids and proposals were to be kept for a period of one year. Effective October 1, 2008, now bids and proposals are mandated to be kept for a period of seven years. The...